Choosing the right outfit for your personal branding photoshoot
What you wear matters. Not just for how you feel, but also for what it says about you and your business.
Depending on your chosen package, you should have 2-3 outfit options in mind for your personal branding photography. Alternative looks will make sure your brand images show variety, don't look too 'samey', and let your personality shine! Clothing is very individual and the perfect way to show off and communicate your brand, and tell your ideal client everything they need to know about you as a person and if they want to buy from you. So although I can't tell you exactly what to wear, as a London brand photographer, my 5 top tips can really help choose your outfits for your personal branding photoshoot.
5 Top tips on what to wear for your personal branding photoshoot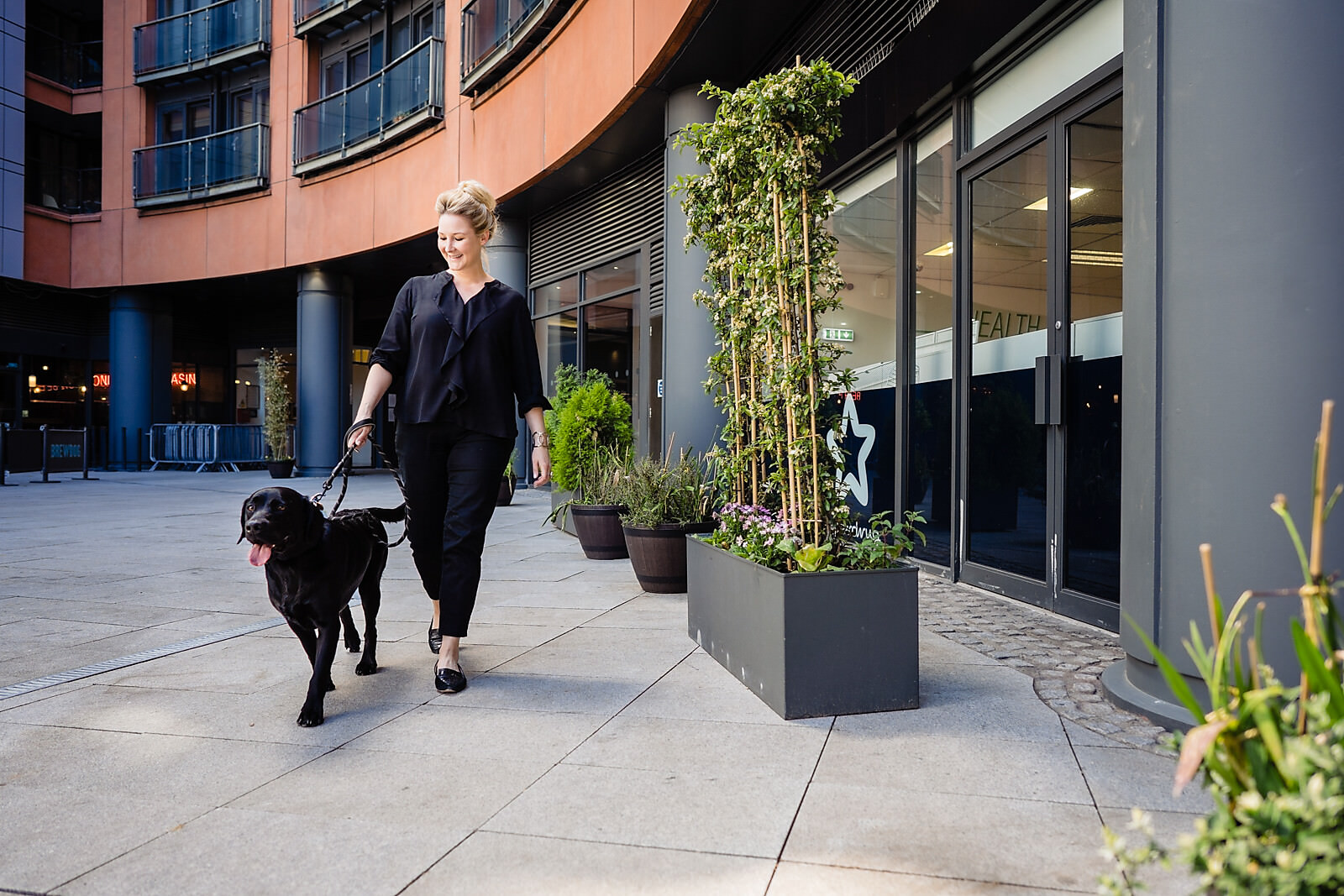 Personal branding colours
There are many things to think about when picking your outfit. One of these is your brand's colour palette.
By incorporating your brand colour(s), you can subtly create cohesiveness across your platforms. But, also consider whether the colours work with your complexion and hair colouring, or if your website is purple throughout, whether it'll be too much to wear purple for your branding session too. Block colours work best for branding photography sessions, but don't feel limited if your personality gravitates towards patterns.
Alternatively, wear what you would wear when you actually do what you do or meet your ideal client. This is as much on-brand as your brand colours can be, especially if you can incorporate your brand colours through products, accessories or even your photography location.
Accessorise
Jewellery is a beautiful addition to your outfits. Not only are they easy to swap out, but they create a visual statement. Necklaces can provide a great bit of texture in your shoot, whilst the scarf you are never seen without can show your personality. The thing to remember with jewellery is that less is more!
Also don't forget any visible tattoos you may have. Are they in line with your brand? Do you want to show them off? Will they add to the story you're trying to tell?
Comfortable shoes are an absolute must for any photography session too. You may LOVE your heels, but can you walk or stand in them for a few hours? If you are uncomfortable, it will come across in your photographs.
Branding style
Know your style! Not only your personal style but the type of photography session you want. Are you a fan of layers? Great! They can create some fantastic textures.
Are you more of a casual person? Excellent, let's find the perfect location to reflect that. I just want you to feel comfortable with what you wear!
Do you want something visually editorial? Fitted clothing in neutral tones works perfectly for these shoots.
Want something intimate? Comfortable jumpers in your home or cafe location are ideal.
Do you want to look highly professional but still approachable? A comfortable suit in a colour that complements your brand could be ideal.
If you're comfy and love the way you look, it will show in your photos too.
Dos and Don'ts for your branding photoshoot
I wanted to leave you with some easy dos and don'ts to think about in the run-up to your branding session.
Do
Bring options – It's a great idea to bring a couple of different tops that work with your trousers, skirt or dress. Make the most of your personal branding session and get lots of variety in your image set, by giving yourself options centred around a few key pieces.
Look and feel like you – Don't take this as an opportunity to dress how you think you should look. This is your personal branding shoot, no one else's, and at the end of the day, your ideal client wants to buy from you, so let's show them you, authentically.
Wear them beforehand – There's nothing wrong with buying new clothes for your shoot, but make sure to wear them beforehand to test how comfortable they are, especially shoes.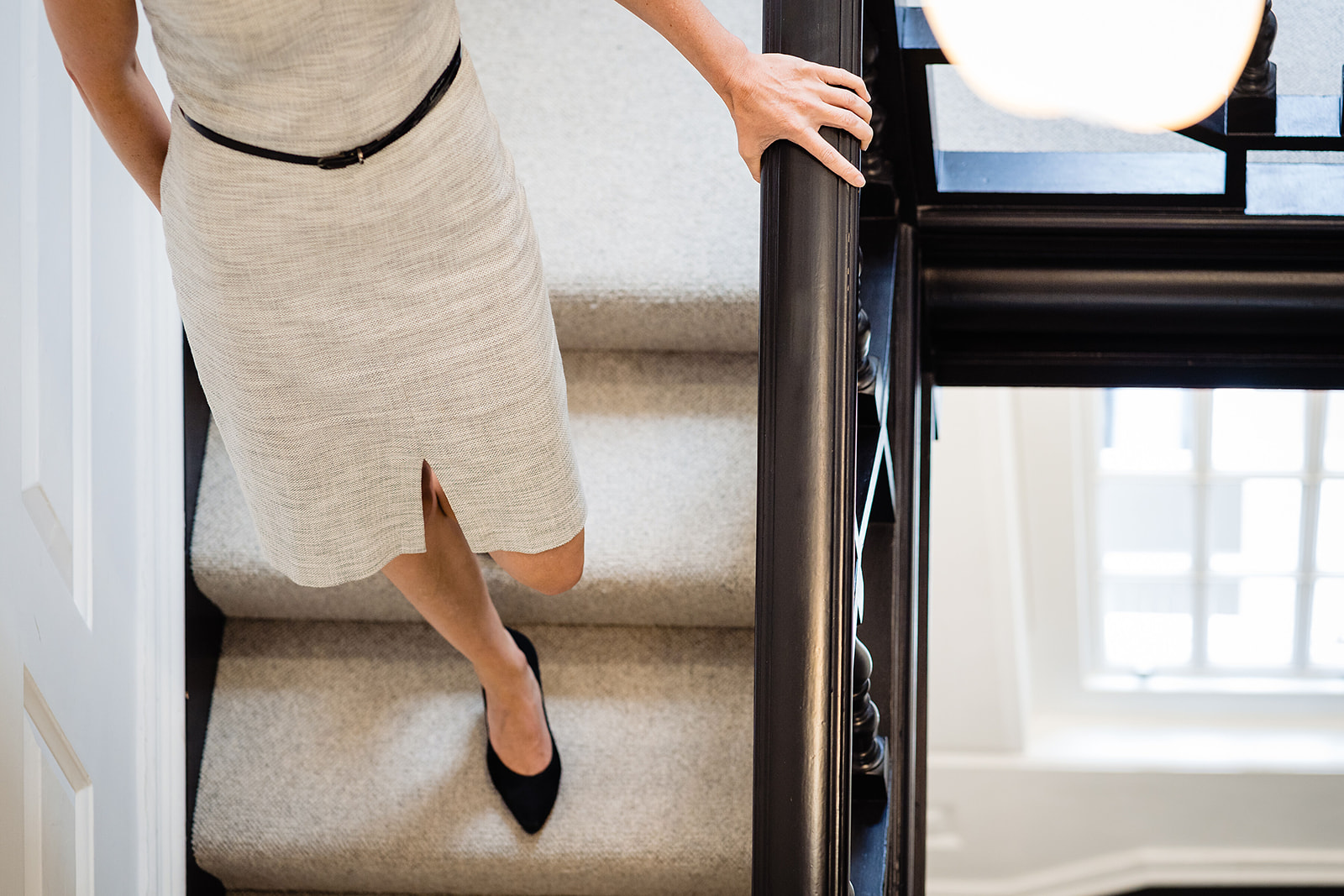 Don't
Wear brands – Avoid anything with prominent branding or logos on them. You are paying to represent your brand!
Wear old clothes – I know, I know, I said be comfy, but at the same time, don't wear your favourite jumper if it's creased and full of bobbles.
Forget the tools of your trade – If these are on-brand, they can add a lot of depth to your photos and help tell the story of what you do.
Worry – Don't worry! If you feel comfortable, I will grab the perfect shots!
I hope these tips helped you decide on your personal branding photoshoot outfits.
Are you wondering if a personal branding photoshoot is even for you or why you need one? Check out my blog for more tips and tricks.
If you want to book your own branding shoot in London, Kent or the surrounding areas, or would like to pass your outfit ideas by me before your personal branding photoshoot, let's chat.
And if you'd like to remember this post, why not pin it to your Pinterest for inspo: